PM Kisan 11th Installment 2022 : Pmkisan.gov.in 11th Installment date 2022 Check Status, Payment release date 31 May 2022.
PM Kisan 11th Installment 2022 : Farmers to get Rs 2,000 installment by month end? Check here
PM Kisan 11th Installment 2022 : The wait of beneficiary farmers for the 11th installment of the PM Kisan Samman Nidhi Yojana is about to end. Lakhs of Indian farmers are eagerly waiting for the disbursal of 11th installment of Pradhan Mantri Kisan Samman Nidhi (PM-KISAN).
PM Kisan 11th Installment 2022
| | |
| --- | --- |
| Name of Yojana | PM Kisan Samman Nidhi Yojana |
| Installment | PM Kisan 11th Installment |
| Installment Amount | Rs 2000.00 |
| Initiated By | PMO India |
| Started in Year | 2018 |
| Financial Assistance Annually | Rs 6000.00 |
| Payment Mode | Direct Bank Transfer |
| Official Website | pmkisan.gov.in |
| SarkariMahiti Home | Visit Here |
Under PM Kisan Samman Nidhi Yojna 2022, the Central Government transfers an installment of Rs. 2000 to the account of the farmers. If you are also waiting for the 11th installment then this is important news for you. The government may soon transfer the money of 11th installment of PM Kisan Yojana to the bank account of the farmers. If you are also waiting for your share of PM Kisan Yojana money to come, you must complete this necessary work by 31st May 2022, otherwise the money of PM Kisan Yojana will not be able to come in your account.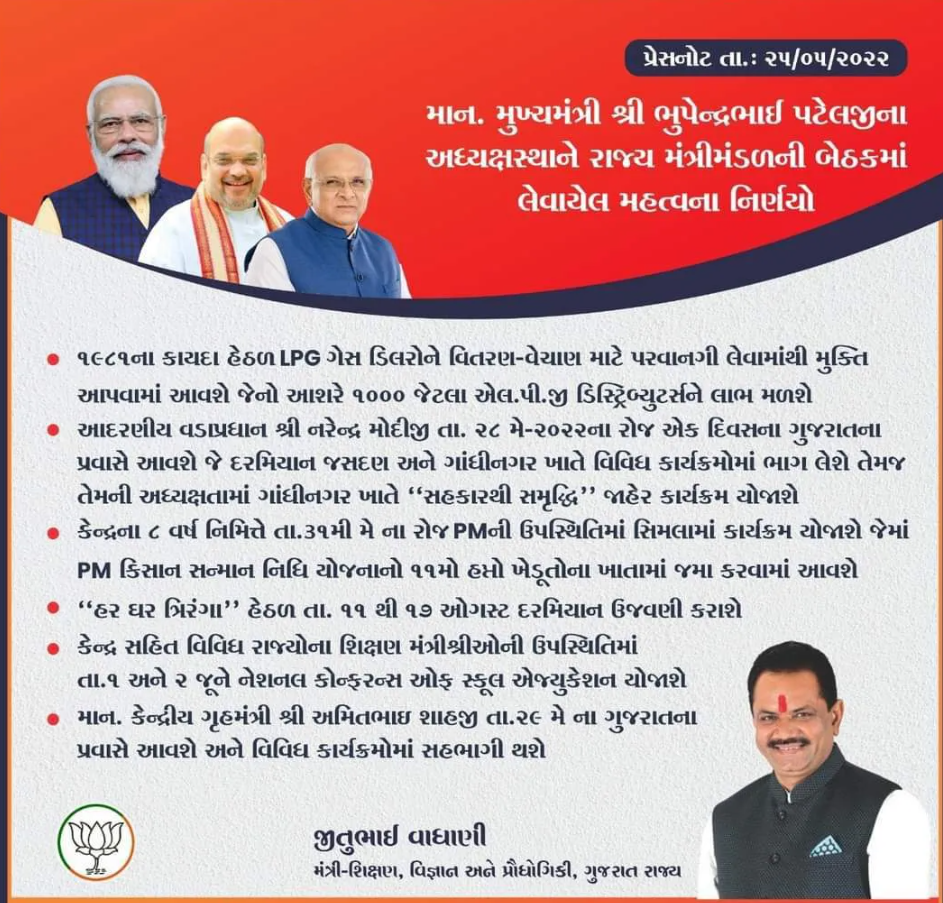 PM Kisan eKYC Updates Check Online Last Date
PM Kisan eKYC Updates Check Online Last Date Check Here, PM Kisan Yojana the money will be credited to the account of the farmers who have undergone e-KYC. Farmers who do not meet this condition will not get this money. Under the Pradhan Mantri Kisan Sanman Nidhi Yojana, the government may transfer the 11th installment of Rs 2,000 to farmers' bank accounts in the first week of April Probability.
How To Pm Kisan eKYC Update Online?
Visit PM Kisan's official website https://pmkisan.gov.in/.
The eKYC link will now appear on the Kisan Corner option. Click on it.
Then enter your Aadhaar number and click on the search button.
Then enter the required information requested here.
After this the process will be completed by clicking on submit.
PM Kisan eKYC Aadhaar OTP
The farmer-beneficiaries must note that the eKYC will be updated when all the details match, else, it will be marked as invalid. In case of a mismatch of details, the beneficiaries might need to contact the local Aadhar Seva Kendra.
How To Check PM Kisan Beneficiary Status And List?
Beneficiary Status : View Here
Beneficiary List : View Here
Many measures are being taken by the Government to reach to all eligible beneficiaries under PM-KISAN. Public interfaces have been made available for self registration, checking the payment status, Correction of the name as per Aadhaar as it is being mandatory requirement of the scheme. To broaden the reach further, the PM-KISAN mobile app designed and developed by National Informatics Centre (NIC), Ministry of Electronics and Information Technology, Government of India is being launched.
PM Kisan eKYC Online 2022
eKYC is MANDATORY for PMKISAN Registered Farmers. Pls. contact nearest CSC centres for Biometric authentication Aadhar based eKYC through OTP Authentication has been temporarily suspended Deadline of eKYC for all the PMKISAN beneficiaries has been extended till 31st May 2022.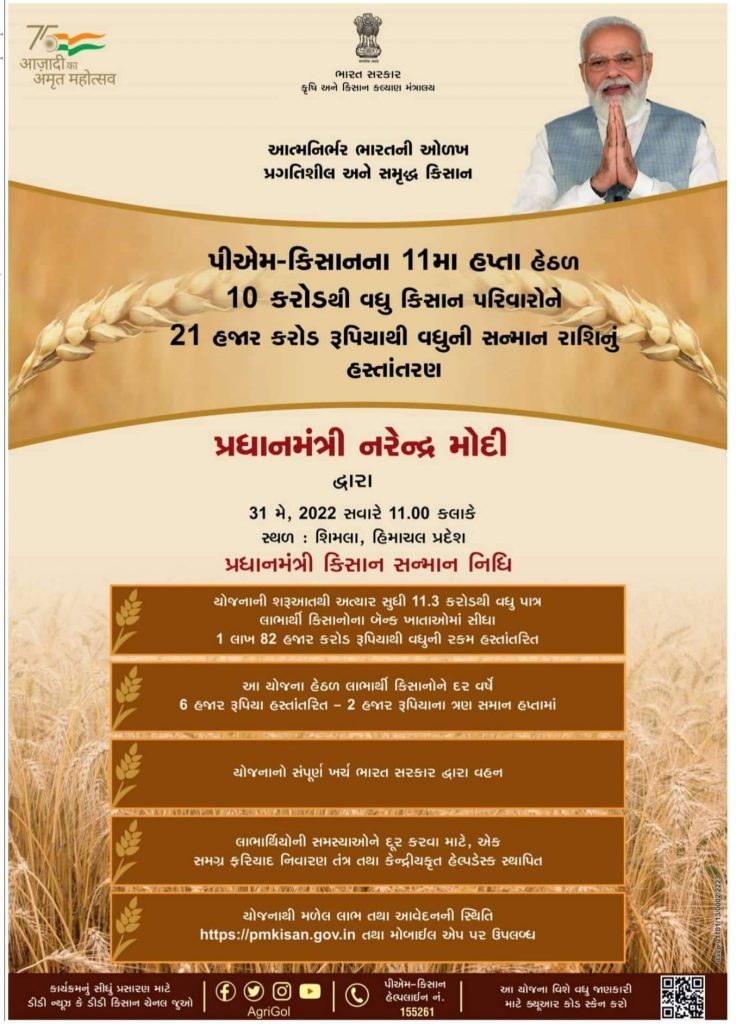 The Government of India launched a new Central Sector Scheme, "Pradhan Mantri KIsan SAmman Nidhi (PM-KISAN)" in order to augment the income of the Small and Marginal Farmers (SMFs). The scheme was launched in February 2019.
PM-KISAN Scheme
PM Kisan is a Central Sector scheme with 100% funding from Government of India.
It has become operational from 1.12.2018.
Under the scheme an income support of 6,000/- per year in three equal installments will be provided to all land holding farmer families.
Definition of family for the scheme is husband, wife and minor children.
State Government and UT administration will identify the farmer families which are eligible for support as per scheme guidelines.
The fund will be directly transferred to the bank accounts of the beneficiaries.
There are various Exclusion Categories for the scheme.
SarkariMahiti.In Wishes You Best Of Luck. Please Always Check Our Website To Know Upcoming Latest Jobs, Admissions, Sarkari Yojana, Paripatra, Exam Results, Answer Keys, Syllabus And Many Other Gujarat Gov. Jobs & Sarkari Mahiti Updates Instantly. Thank You.
Join WhatsApp Group : Click Here
Join Telegram Channel : Click Here
Job Alerts in your Email : Subscribe